59 – Interview with Cesar Millan on Pets.ca
Pet podcast #59 features an interview with Cesar Millan who is a dog behaviourist and host of the TV show The Dog Whisperer. Cesar was in Montreal promoting his upcoming Canadian tour -  Trust Your Instincts. In the interview Cesar discusses the differences between a dog's energy and body language, aggression issues and where they come from, phobias, dog breeds and more.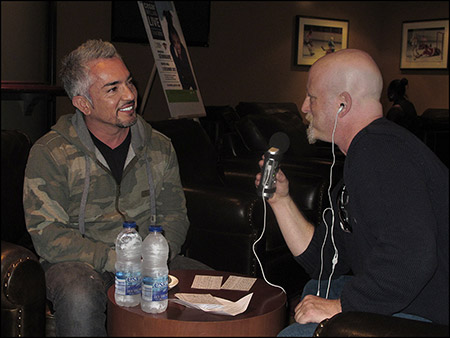 Shownotes and links of interest:
Cesar Millan Live – Upcoming Canadian Tour information
Cesar's Way – Cesar's website
Thundershirt.com
You can download this pet podcast directly by clicking the first link in this post link or listen to it almost immediately, with the embedded player below. This podcast is 00:21:48 in length.
Pet podcast 59 – Interview with Cesar Millan
Podcast: Play in new window | Download