45 – Holiday hazards for cats & dogs – Pet podcast – Interview with Dr. Lee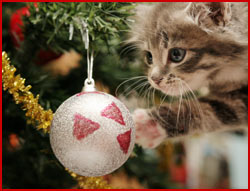 Pet podcast #45 features an interview with Dr. Lee a veterinarian in Mesa and Phoenix Arizona. In this interview we discuss holiday hazards for cats and dogs and focus on the more common hazards. We also dispel a few myths on just how toxic certain items can be for our pets. For instance; most people think that poinsettias are incredibly toxic to pets. Although they are toxic, the mistletoe is far more toxic than the poinsettia.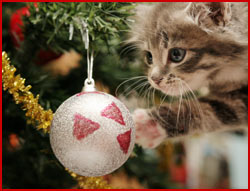 We LOVE comments so if you want to comment on this podcast you can do so here in this blog, in the bulletin board, or just email us at pets.ca (a t) gmail dot com but use the correct email formatting. Of course you can also suggest future podcast topics.
As this is the last podcast of 2008, we'd like to thank all our listeners and subscribers and give special thanks to both Dr. Lee and Tenderfoot training for their amazing interviews this year. Stay tuned, more podcasts will be published in 2009! Happy holidays everyone!
You can download this pet podcast directly by clicking the first link in this post link or listen to it almost immediately, with the embedded player below.
Podcast: Play in new window | Download