46 – Getting your dog to do its business on command – Interview with Tenderfoot Training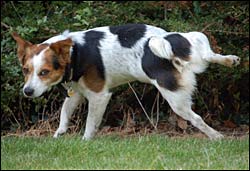 Pet podcast #46 features an interview with Elizabeth Simpson of Tenderfoot Training.  Many dog owners have issues with getting their dogs to do their business outdoors during a walk  in a timely fashion. A frequent problem is defecation in the house AFTER the dog has just come in from a walk. Don't worry, your dog is not broken and it's not trying to upset you in anyway. In this interview we discuss what it takes to get your dog to poop and pee outdoors when you want it to.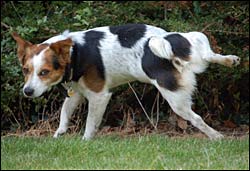 We LOVE comments so if you want to comment on this podcast you can do so here in this blog, in the bulletin board, or just email us at pets.ca (a t) gmail dot com but use the correct email formatting. Of course you can also suggest future podcast topics.
Links mentioned in this podcast:
Tenderfoot Training DVD
Pets.ca forum
You can download this pet podcast directly by clicking the first link in this post link or listen to it almost immediately, with the embedded player below.
Podcast: Play in new window | Download