Vacuuming the Cat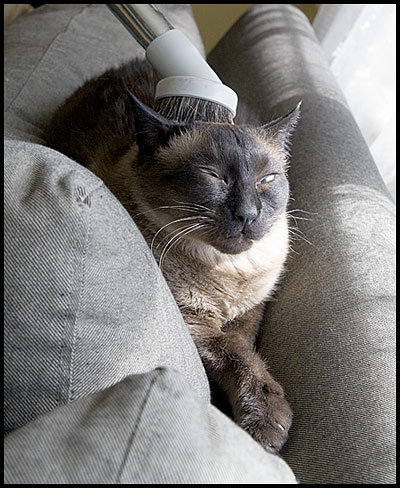 So we were trying to do our bi-weekly vacuuming and Ziglet was taking a nap. You'd think that the noise of the vacuum would scare an elderly cat….and you'd be wrong.
As we approached Ziglet's body with the vacuum, he just WOULD NOT MOVE. Soooo…we vacuumed him and I swear to you…he loved it. I even think he was purring, though it was tough to tell from the sound of the vacuum.  
So I guess it's okay to try and vacuum a cat or a dog if you approach them gently and they don't seem to mind. It IS shedding season around here at least, so as long as they enjoy it, less fur around the house!