Turn your toilet into an aquarium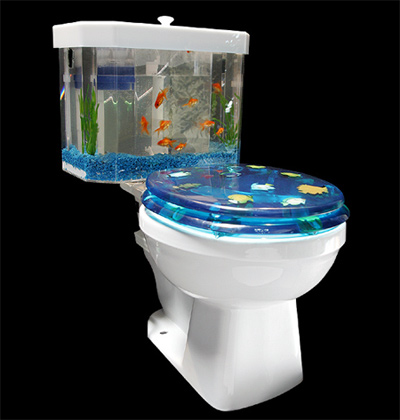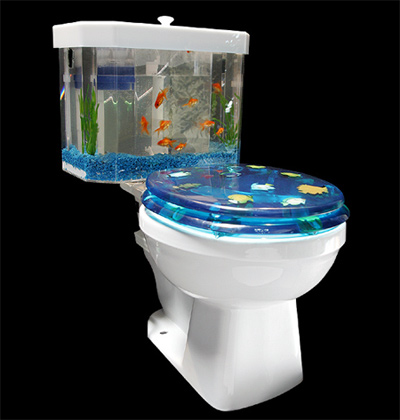 What will they think of next? In case you wanted to turn your toilet into a conversation piece, Fish n' Flush has come to the rescue with an actual toilet and an actual aquarium built into one. Who cares what you ate the night before. Going to the bathroom can now be entertaining, even relaxing. Got Fibre?
FYI – The actual fish don't get flushed, there is a fish free water tank behind the aquarium that gets flushed.