Scolari's Tribute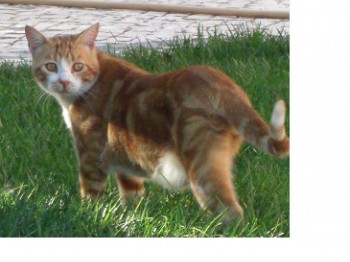 All about Scolari
Pet Tip
Dogs help humans in so many ways. They help with companionship, with tasks that they carry out for us and sometimes they help make every day living much easier. Perhaps the best demonstration of this fact is when dogs help people with disabilities. Many of us have seen dogs helping blind people and many have heard of dogs that feel when a seizure in an epileptic person is about to occur and then protect them from injury. Dogs can also help aid autistic children and parents of autistic children in many ways as well. Recent studies suggest that the prevalence of autistic children in Canada may be 1 in 165 children or higher. Therefore, many people may well personally know of an autistic child in their extended family, or know of friends or acquaintances that have an autistic child. So how can dogs help these autistic children?
The National Service Dogs (NSD) organization in Ontario Canada, is one of the best organizations that specifically help train dogs to make the lives of autistic children better. You might be wondering how a service dog can be useful to autistic children
Owner:

Amilcar Oliveira

City:

Santarém

Province, Country:

Not Provided

Type/Breed:

Japanese

Date of Birth:

20 April 2006

Date of Death

05 Octobre 2007

Sex:

Male

Height:

Not Provided

Weight:

Not Provided

Coat Colour:

Orange

Eye Colour:

Yellow
Scolari era o teu nome que te demos quando nasceste.
À medida que o tempo foi passando manifestavas habilidades e uma calma extraordinária.
Confiavas em todos cá em casa, não tinhas medo, mesmo quando o Gui te pegava e fingia que te lançava para dentro da piscina, não te sentias muito incomodado.
Foste respeitado e admirado por todos, mesmo pelas nossas cadelas, a Queen e a Laika, com as quais partilhavas tantas vezes as refeições.
Eras um caçador admirável.
O teu pêlo tinha um brilho e uma côr únicas. A tua doçura levou-nos a tratar-te por Xó-xó, Xoxinho e o Gui também gostava de te chamar de Suissinho.
Pensámos muitas vezes que podias partir a qualquer momento e na dor que isso nos causaria. Era perigoso andares na rua. No entanto, queriamos que fosses livre e feliz. Perdoa-nos a nossa irresponsabilidade.
Só viveste um ano e meio connosco, mas a marca que deixaste é bem forte, não te esqueceremos. O Tigrinho também vai sentir a tua falta.
Já haviamos prometido a nós mesmos que este Inverno ias ter um lugar especial junto à nossa lareira, mesmo durante a noite.
Desejamos agora que estejas bem, no conforto do Céu.
Amilcar, Teresa, Joana e Gui
Santarém, Portugal