Pets.ca – Monthly pet newsletter – December 2008
Dear Petlover,
Hi there it's Marko, one of the owners/administrators on Pets.ca and this is our first winter newsletter of 2008. We intend to put out only 1 newsletter every month or two so rest assured you will not get bombarded with mailings. If you think you know another pet lover that may like our newsletter, please just forward this email to them and ask them to sign up on almost any page on Pets.ca. Our past newsletters are always located here on Pets.ca but our latest newsletter is only available by subscribing by free subscription in the yellow navbar on almost every Pets.ca page. If you have any comments or suggestions feel free to email them to newsletter ( A T ) pets (Do T) ca (please use the correct formatting) Now, onto some pet info.
Woops, before we get to the info. we'd like to wish all our subcbribers and readers HAPPY HAPPY HOLIDAYS AND BEST WISHES FOR 2009!
Featured podcast (audio recording)
Dogs – Cats and Scooting Issues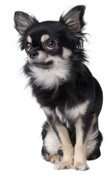 Our last podcast (explained below) discusses the important but not always fashionable topic of scooting and problems with our pets' anal glands. This is a problem that many pet owners have seen before when their pets drag their bums on the ground. It's more common in dogs than cats and some smaller breeds like Yorkies and Dachshunds do seem to get it more frequently, but it can happen to any dog breed or cat breed. For those pet lovers that are feeling adventurous, Dr. Lee describes 2 methods of emptying anal sacs but you should ask your vet to give you a demo before trying this yourself. If your pet shows any signs of pain – STOP. Lastly, be warned, the smell is horrific.
You can listen to these recordings easily by clicking the embedded player at the bottom of each particular post. Click here for the Scooting and anal sac problems in dogs and cats podcast.
A podcast is simply audio (similar to a pre-recorded radio program) that you can listen to on your computer or on an mp3 player like an Ipod any time you like. At this time we have recorded 44 shows and many of them are interviews with specialists like the trainers from Tenderfoot Training and with Dr. Lee our amazing podcasting veterinarian.
We realize that some people may still be confused about podcasting so if anyone has questions feel free to email me personally at marko (a T ) pets (D O T) ca – Please use the correct email formatting of course.
Pet Photography
Photography on Pets.ca – There are many places to see cute pet photography on Pets.ca including our Free cat webpages and Free dog webpages. We also have a special forum just for pet photography in our bulletin board, where each month we set up a challenge or theme. It's all fun and it's all free and here are just a few pictures from the October photo challenge – Halloween and/or Treats and the November 2008 Challenge – Leaves – flora – yard pics. This month's challenge is December – Pets & toys and pics from that challenge will go in next month's newsletter. Thanks to ancientgirl, babymomma, meg4050, Melinda, onster and Wendy.H. (October challenge – top set) and babymomma, MindysMom and rainbow November challenge – lower set) for the use of their pics in this newsletter.
Please note: There were MANY pix that we did not use even though we wanted to. We ONLY use pictures that members from our pet bulletin board (it's fun and free) have allowed us to use by posting in this list. Please add your name if you want us to consider your images.
October photo challenge – Halloween and/or Treats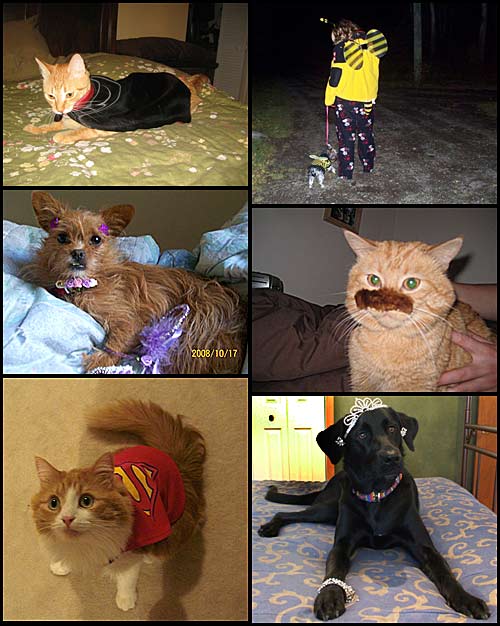 November 2008 Challenge – Leaves – flora – yard pics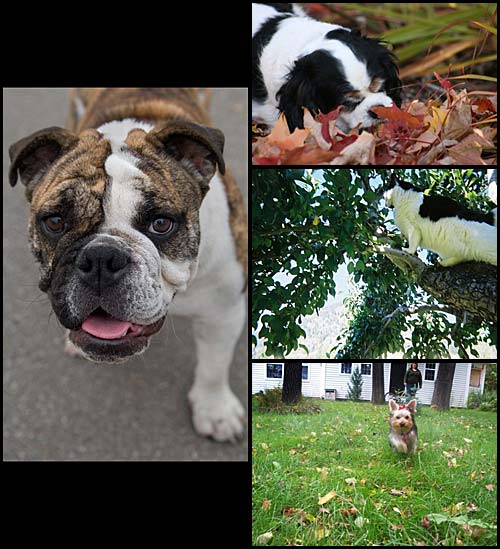 Pet Videos
Pet videos are so cute and so much fun that we have decided to add pet videos to our bulletin board. We've only just started adding a few videos but the ones that we've added are likely to make you smile. One that is incredibly cute is Ninja cat comes closer while not moving! Anyone can see all the videos but in order to comment, you need to be a bulletin board member (it's free).
Outdoor Winter Cats and Cars – Knock-Honk-Knock
Winter time is upon us which means it is cold in many places. This means that stray outdoor cats are searching for a warm place to sleep. They often choose parked cars whose engines are still warm and they find a place underneath the engine. Tragedy can happen if they are still there when the car is restarted. Please KNOCK on the car and DEFINITELY HONK the horn a few times BEFORE starting your car in the winter. It normally scares any cats in your engine to leave immediately. It also makes good sense to keep cats indoors especially in the winter. Click here to check out the BB thread that talks about this and shares 2 'cats have nine lives' stories on the topic. Thanks to ACO22 for starting the thread.
2 cute gifts for pets and pet lovers
New products for pet lovers have recently been added to our store including our new Chihuahua pet luggage tag. We have also added a new homeopathic product called Ginginat. It helps with pets that suffer from or are prone to gingivitis.
No Spam and suggestions
We love to get feedback and suggestions. That's the best way we can improve and give you the information that you want. Please send any suggestion or feedback to newsletter ( a T) pets.ca. (Please use the correct standard email formatting)
The people that put together this newsletters are pet lovers NOT spammers. At Pets.ca we absolutely hate spam. We hate getting it and we never send it on purpose. If by chance you received this newsletter and did not want it, we apologize. Clicking the unsubscribe link assures that you won't get this newsletter again.
© 2008 – Pets.ca – all rights reserved