Hey Everybody I just found the board while searching for something else (opinion about a homeless person with ANOTHER pet, 3rd in a year, long story...) but I thought I'd say hi and introduce myself!
I'm James and I own two beautiful dogs; Kayla and CJ.
Kayla is roughly 2 years old and a mix of what we think is lab, shepherd, weim and maybe a few other things, we're really not sure. She is about 74 pounds right now and shouldn't get any bigger (we hope!). We've (my girlfriend and I) have had her since she was 6 weeks old (yes 6 weeks he litter was bottle raised at a vets office since week 1) and she is my "licker" and sweet girl!
CeJ (short for Cementoenamel Junction; long story...) is 1 as of this week and we believe he is a flat coated retriever. Right now he is roughly 68 pounds but is just now starting to really fill out. He looks to be pure, but he could just as well be a mix as he too was a rescue pup. We have had him since he was 10 weeks or so. He is the sweetest boy who will lay right on top of you, "grab" you with is paw to pet him and gets REALLY excited about "walks."
They both play a TON and love walks, swimming, hiking and car rides. Be buddies I've EVER had!
Couple pics...
Kayla puppy
CJ as a puppy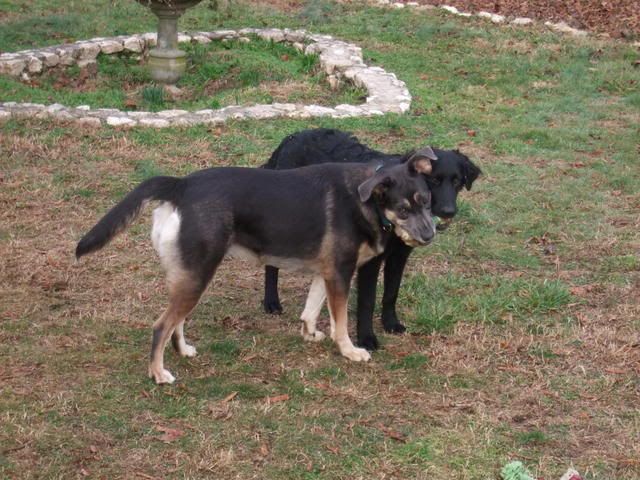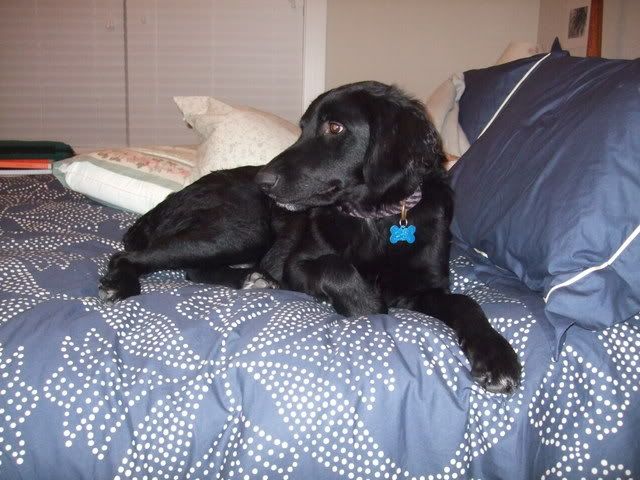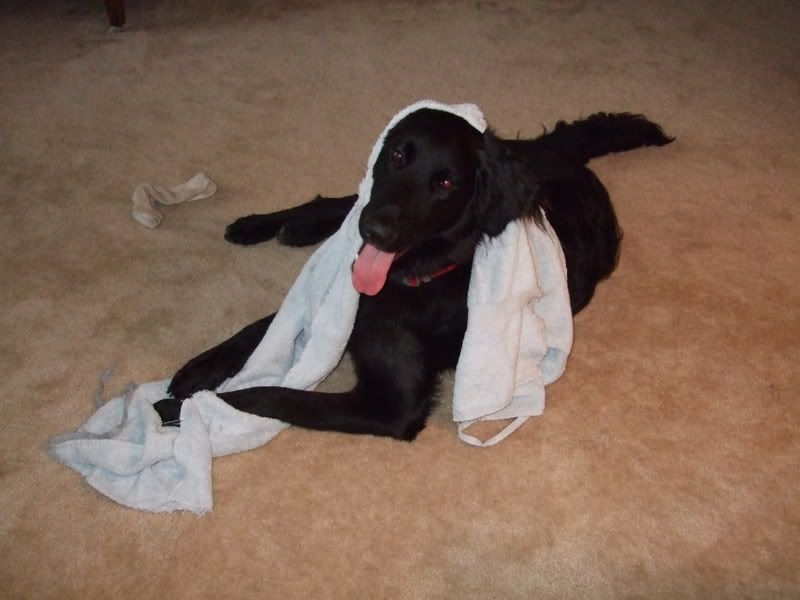 Not my springer pup but a friend's
My girlfriend is very involved with dressage and here is her horse Guiness. Sometimes I think he gets more attention and better treatment thant I do
He is a 7 y/o Hanoverian who is roughly 18 hands high (or something like that I don't do horse speak...)