well uploading pics on here i saw all my old pups that i have lost.
i lost my best friend if 2011 she was my best friend its hard to think of the days with out her by my side.
China(brother named her) was my first very own Rotty/Shepard that wasn't the family dog but was my own dog. i lost her on July 11/11. she was a friend and a dog all my nieces grew up around n also loved. She loved her adopted kids, from other dogs to kid to cats. she was 12 years old when we lost her. China was the type of dog that you could dress up and she would be happy. she was also the type to spend a day laying around with you but was ready to go for a 4 hour hike if not more just to be by your side.
and about 7 months later we lost my purebred Siamese. sadly we knew once we lost China that we would soon lose Taz. She was a totally evil at times but always loving when u needed it... she used to pick fights with the toms in the area so i would open the door and China would run out to chase off the cat while she walked in the house..
and the last one we lost was porsche. she was a doberman mix a great dog all around we rescued her 2 weeks after i got Nyx. she was about 9 years old and majorly over weight at 140lbs. was another great dog she used to allow kids to climb all over her and all she do is whine. sadly her weight wasn't going down as fast as it should have n early in feb of this year we lost her. vet thinks it was do to a heart attack. (weight issue wasnt do to her over eating on her own. she was also never really walked.. previous owner did say she was bigger then what we got her)
china (first pic at about a year old)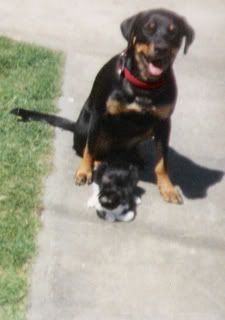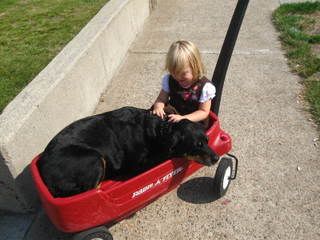 Taz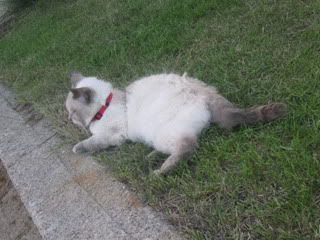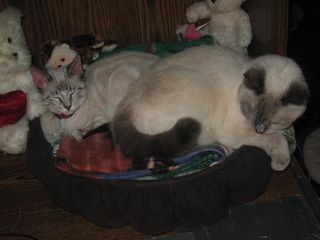 porsche