An impromptu visit to Ing's Mine Cave. My other objective had been snow-covered this morning so I rode my bicycle back into this place west of Bragg Creek in Kananaskis Country. A sign at the bottom warns of sour gas eminating from the earth and there is always a definite sour gas smell floating below. A natural gas well had been drilled below and capped a few years ago to trap some of it.
I'm exiting Ing's Mine Ice cave below and yeah, it really is that steep.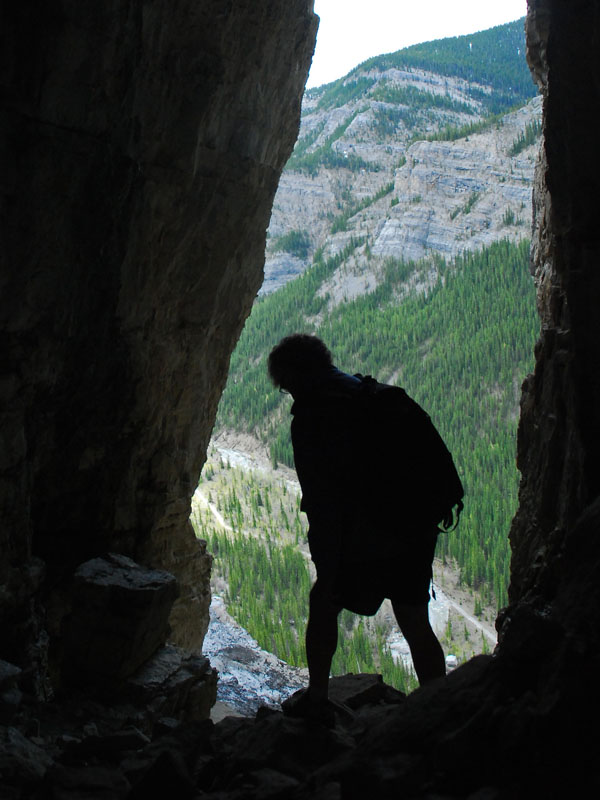 Below, since this was a secondary thing to do I didn't have a flashlight and went into the cave as far as natural light allowed. I was the only one here and scurried about taking pictures for about half an hour by myself. Just as I was leaving, some other hikers were arriving.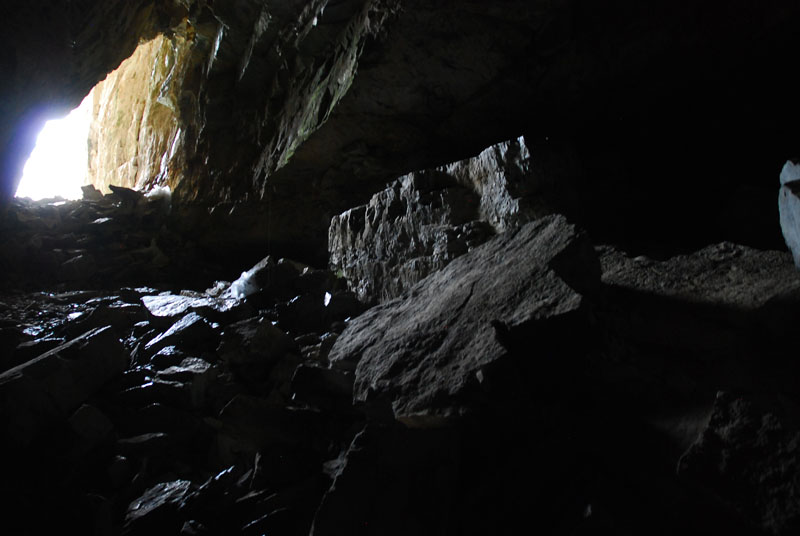 Below, this was apparently once a working mine but the "how" of it escapes me. Some scenes from Brokeback Mountain were filmed near here, basically behind me and one mountain over . . . . Moose Mountain. This was more popular when the road was open to traffic but now it's either walking, bicycling or motorcycle to the base.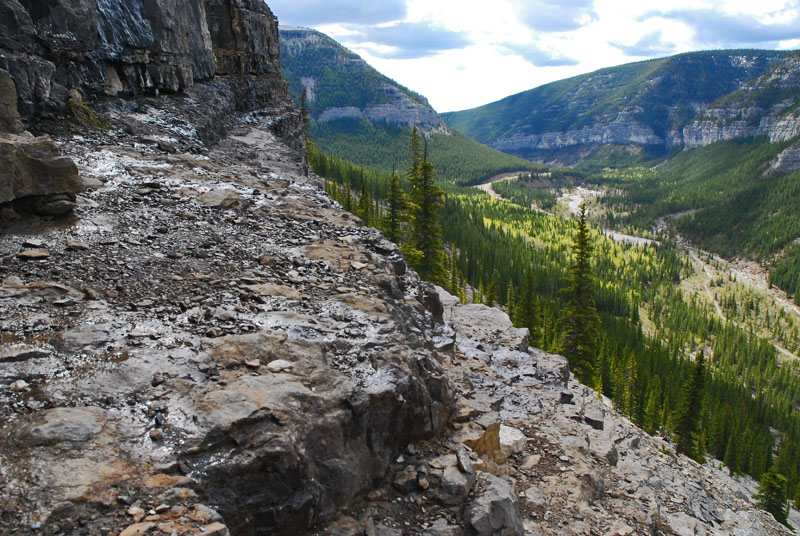 Rick C
www.goldentales.ca