English Toy Spaniel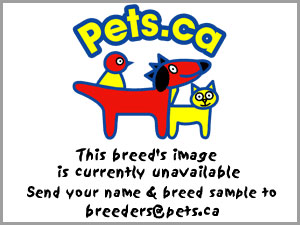 Dog Breed Group

Toy Dogs

Origin of Breed

England

Life Expectancy

10 -12 Years

Color

Black and tan - raven black with bright tan markings above the eyes, on cheeks, inside ears, o chest and legs and underside of t

Coat

Long, silky, straight coat.

Exercise Needs

Low. They will benefit from any amount of excercise.

Temperament

Bred for the fireside or lap, where they are perfectly happy, rather that the yard has made this dog rather clingy. They require

Good with Children

They are good with children as long as there is no rough housing. They are very social and enjoys other animals.They do not make

Grooming Needs

Regular brushing with a firm bristle brush. Bathe or dry shampoo only when necessary. Check ears, eyes and nails. Keep a watch f

Average Size - Male (in)

10 - 11

Average Size - Female (in)

10 - 11

Average Weight - Male (lbs)

8 - 14 lbs

Average Weight - Female (lbs)

8 - 14 lbs

Health Issues

Patella luxation, cataracts, inguinal hernias, heart murmurs.v

Living Conditions

Apartment is adequate if some form of exercise is provided.
Breed Description
English toy spaniel is a breed of dog known in Britain since Tudor times but which apparently originated in ancient Japan or China and was probably taken to Spain and then to England by Navy officers . The breed was further developed in England and Scotland and favored in the ruling classes. It is said that King Charles II, from whom these dogs get there name, was more apt to play with his dogs than attend to the matter of state. Comes in 4 varieties named after an English Royal personage or noble house. It is a compact little dog with a domed head, short nose, and large, dark eyes, it has long, heavily haired, hanging ears and a long, soft, wavy coat. There are four varieties, all similar except in colour. The King Charles variety is black and tan, as in the original members of the breed; the Prince Charles is black, tan, and white; the Blenheim is reddish brown and white; the Ruby is solid reddish brown. In Britain, all varieties except the Blenheim are grouped as King Charles spaniels. They are known for being a fastidiously clean and quiet companions and have a willing-to-please demeanor. They are known to British aristocracy as "comforters" because they warmed the laps and feet of people who lived in drafty castles.
Breed Infobits
The English Toy Spaniel is also known as the King Charles Spaniel.
Disclaimer: Pets.ca cannot be responsible for the accuracy of the above presented information. Please double check all information prior to making any decisions about purchasing this or any breed. If you think we have made an error with some of the information presented here, please e-mail us at breedprofiles@pets.ca.