Belgian Malinois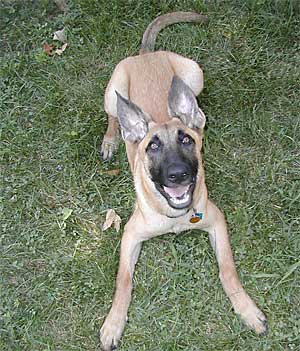 Dog Breed Group

Herding Dogs

Origin of Breed

Malines, Belgium

Life Expectancy

12-14 years

Color

Fawn

Coat

Short

Exercise Needs

Needs a lot of exercise

Temperament

Confident, Obedient

Grooming Needs

Regular brushing

Average Size - Male (in)

24-26

Average Size - Female (in)

22-24

Average Weight - Male (lbs)

55-65

Average Weight - Female (lbs)

55-65

Living Conditions

Can live in an appartment, but better suited to a house.
Breed Description
Breed Infobits
Disclaimer: Pets.ca cannot be responsible for the accuracy of the above presented information. Please double check all information prior to making any decisions about purchasing this or any breed. If you think we have made an error with some of the information presented here, please e-mail us at breedprofiles@pets.ca.