What's a good quality cat food?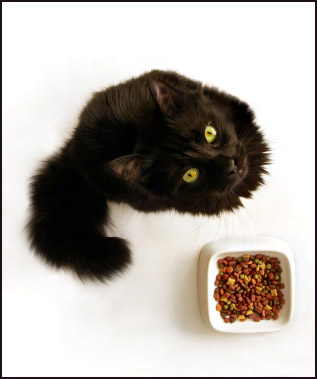 Here is a good composite for your cat's food: Protein 32%, Fat 18%, Fiber 3%. Sound good right? Well what if you were told that this in the composite from a pair of old leather boots, used motor oil, and a scoop of sawdust? Wow. Not that appealing after all. Especially for our cats.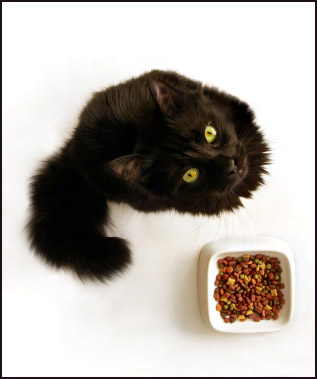 So what makes a good quality cat food?  Well for starters,  cats (unlike humans and dogs) are carnivores. They absolutely need meat and better cat foods will have real meat as the first ingredient. You want muscle meat rather than by-products, little to no grains, and WATER. Due to this water requirement (ESPECIALLY important during a cat's senior years) a high quality canned food is better for cats because it has considerably more water. Beware of starches as some companies will use them to substitute for the grain.
There are some great brands out there that offer high quality cat food – the trick is to research these brands, or simply refer to this forum link for great information on quality pet food for your cat.