Perfect Dog – Except for…
Your dog is your pride and joy. And you get so much positive feedback about his demeanor from friends, neighbors, and even your vet. He's been called 'the perfect dog'. One catch though. Spot, the dog around the corner, makes your 'perfect pooch' furious. How can this be? Seems like Spot is the only thing setting your dog back from winning the 'perfect dog' prize.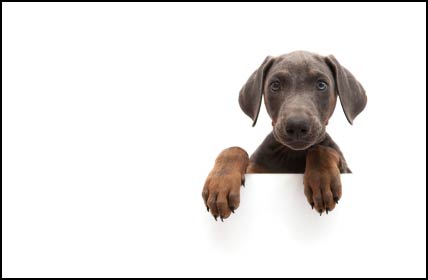 Having the most well behaved dog on the block doesn't mean that your pet will be well behaved to everyone or everything. After all, you don't necessarily like everyone you meet do you? So why should your dog love all other dogs? They are after all entitled to 'some' of their own decisions.
Other factors can certainly play a part in your dog's aversion to Spot though – such as your dog's history if adopted from a shelter, if your dog was well socialized, the dominance of the other dog, or even a situation that you may have missed before you got to the scene. If properly identified, you can try to rectify this situation by doing your own research or by getting the help of a professional trainer.
For more information on the reasoning behind these aggressions, follow this link to our pet forum.