Humane society euthanizes microchipped cat with ID tag – Pet podcast #29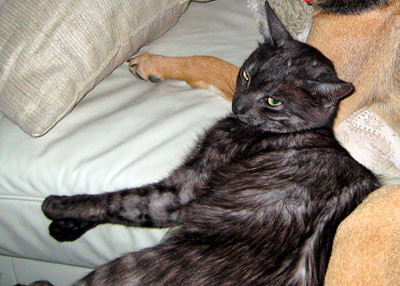 Pet podcast #29 reports on a really sad story where vacationing pet owner Mark Serra came home to find that his microchipped and tagged cat Krinkles was Euthanized by Mississauga Animal Services. You can read one of the many stories on this case from The Mississauga News.
If you want to comment on this story you can do so here in this blog. You can also comment (if you are a member – free to join) in the thread that Mark started on the Pets.ca pet bulletin board.
This week's 'Pawsitive pet news' story is a story from the Edmonton Sun about a fundraiser where people dress up their dogs for Halloween in an effort to raise money for pets with cancer.
You can download this pet podcast directly by clicking the preceding link or listen to it almost immediately, with the embedded player.
Podcast: Play in new window | Download