44 – Anal sac problems and scooting – Pet podcast – Interview with Dr. Lee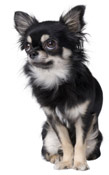 Pet podcast #44 features an interview with Dr. Lee a veterinarian in Mesa and Phoenix Arizona. In this interview we discuss scooting in dogs and the serious issue of impacted anal glands. Dr. Lee talks describes 2 ways to empty your dog's anal sacs (if you are a courageous do-it-yourselfer).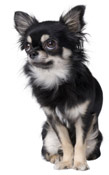 We LOVE comments so if you want to comment on this podcast you can do so here in this blog, in the bulletin board, or just email us at pets.ca (a t) gmail dot com but use the correct email formatting. Of course you can also suggest future podcast topics.
You can download this pet podcast directly by clicking the first link in this post link or listen to it almost immediately, with the embedded player below.
Podcast: Play in new window | Download